Elets Technomedia Pvt. Ltd
Elets Technomedia, the premier technology and media research organisation of Asia and the Middle East, has spread its wings in India and across the world over the years. Since 2003, the organisation has been championing the cause of the governments, building knowledge-sharing platforms and highlighting importance of innovations for governance, health, education, urban development, and banking and finance sectors among others through conferences, publications, and knowledge portals.

Be its eGov, Digital Learning, eHealth or The Banking & Finance Post publications, they have highlighted innovations role towards the endeavour of build a Knowledge Society.

Elets' global conferences have invariably created knowledge sharing platforms of top-notch thinkers, and industry leaders linked to various arenas. Be it eASIA, Malaysia, in 2006 or eASIA, Sri Lanka, 2009, eASIA, Bangaldesh, in 2011 or Global Innovation Conference, UK, 2016 or World Education Summits in India and Dubai were just a few of them.

In India, Elets' conferences have fascinated various policymakers, experts, thought leaders and industry Leaders from IT and eGovernance, Health, Education, Urban Development, and the BFSI sectors.
Please Select contact form.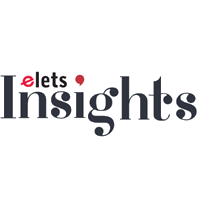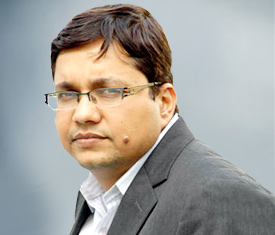 Founder Publisher, CEO and Editor-in-Chief, Elets Technomedia Pvt. Ltd.
Dr Ravi Gupta, a social entrepreneur, has been promoting innovations in various sectors for the development of society for two decades through research, advocacy, conferences, publications, and workshops in several countries including India, UK, USA, Tunisia, Geneva, Dubai, and Bahrain, Bangladesh, Sri Lanka, Malaysia, and Thailand among others.

He is a Ph.D in Business Economics, from University of Delhi, and holds M. Tech from prestigious institution of Indian Institute of Technology (IIT) Roorkee, India, where he studied Applied Geophysics. He did another M. Tech from Indian Institute of Technology (IIT) Kanpur, India, studying Remote Sensing & Geographic Information System (GIS).

Dr Gupta's illustrious professional career encompasses various shades of rich experiences.

In 1997, he co-founded the Centre for Science Development and Media Studies (CSDMS) in 1997, and the Geospatial Media & Communications in 1999.

Dr Gupta was co-founder and Editor-in-Chief of the monthly magazine on geospatial technologies "GIS Development" from 1998 to 2008. He has been a Member of the Task Force on 'National Spatial Data Infrastructure' in 2001-03, by Department of Science and Technology, Government of India.

In Netherlands, he worked as a Member of Research on National Geographic Information Policy Initiatives of several developed and developing countries in 2003.

In 2009, Dr Gupta received "Community Builder of the Year" Award, given by UN Solution Exchange India.

He worked as member of UN GAID Strategy Council for two years (from 2009-2011 FY). During 2010-11, he worked as an Executive Director at "Global Knowledge Partnership Secretariat (GKPS)". He was also the Co-Chairman of the Education Committee at Ph.D Chambers of Commerce (2011-12).

He has also been a member of the "Expert Group on Digital Economy Strategy for the Arab World", which is led by Arab Federation for Digital Economy, League of Arab States.

Presently, Dr Gupta is the Founder Publisher, CEO, and Editor-in-Chief of Elets Techonmedia Pvt. Ltd., a media research and innovations advocacy organisation that he co-founded in 2003. The company, since 2004, has been publishing premier monthly print magazines such as "eGOV", "digitalLEARNING", and "eHEALTH". In 2015, another magazine "The Banking and Finance Post" was to the list. Today, these publications focus upon a variety of themes such as tourism, environment, housing, power, transport, waste management, digital learning, start-up, smart city, urban development, green building, Secure IT and Public Sector Undertakings (PSUs).

Through Elets Technomedia, Dr Gupta has conceptualised and organised several national and international conferences like eIndia, eAsia, and the World Education Summit in different parts of the world.